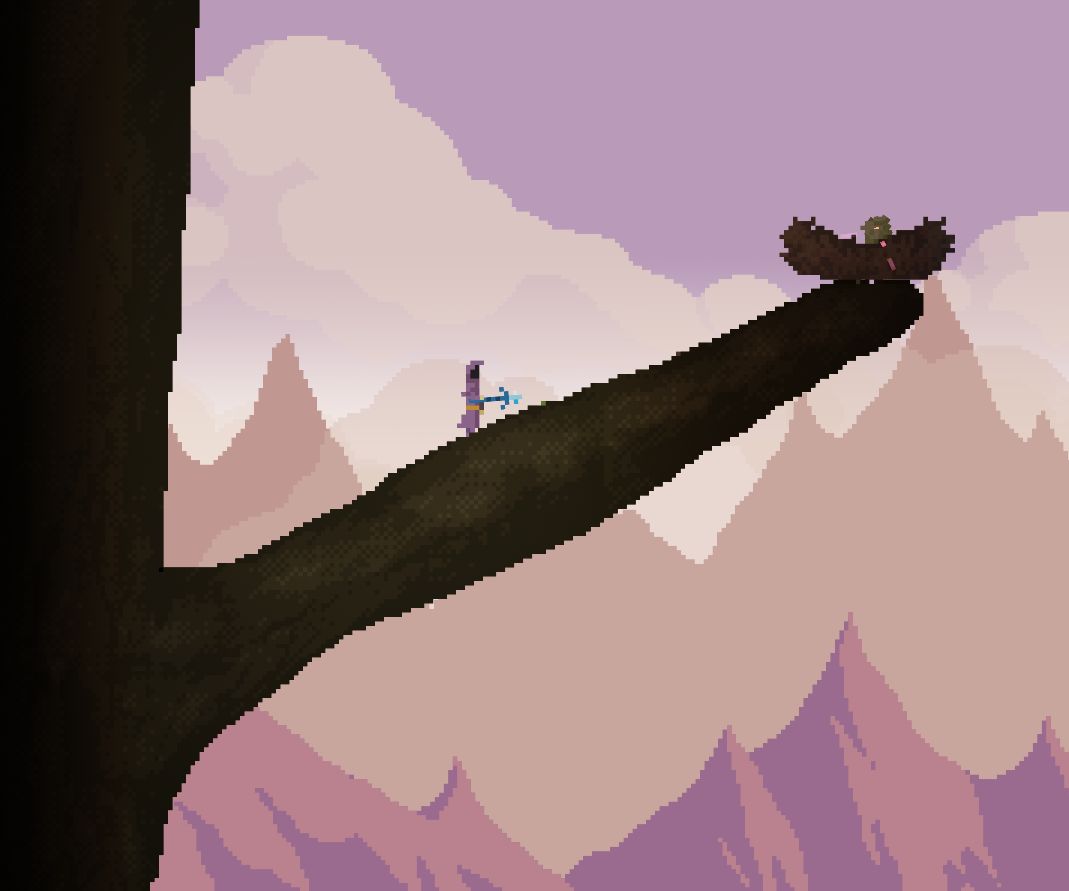 The Giant Tree is an enormous tree which is found a short distance west of the spawn point, the entrance to the Mines and the mountaintop. On its west side is the Snowy Wasteland.
The wood comprising the Tree is a different material to that normally found, much harder and more resistant to explosions than usual, as well as being impervious to fire and acid. Instead, to reach the other side, the player must use explosives, digging spells, a wands with spell recoil powerful enough to generate "thrust" for upwards flight, certain magical potions, or teleportation. It is also possible for a Worm to dig a hole through the Giant Tree or to the upper branches where you can easily levitate to the treetop.
The Tree currently does not spawn in Parallel Worlds.
Right side
Top
Left Side
Inside